lean linguistics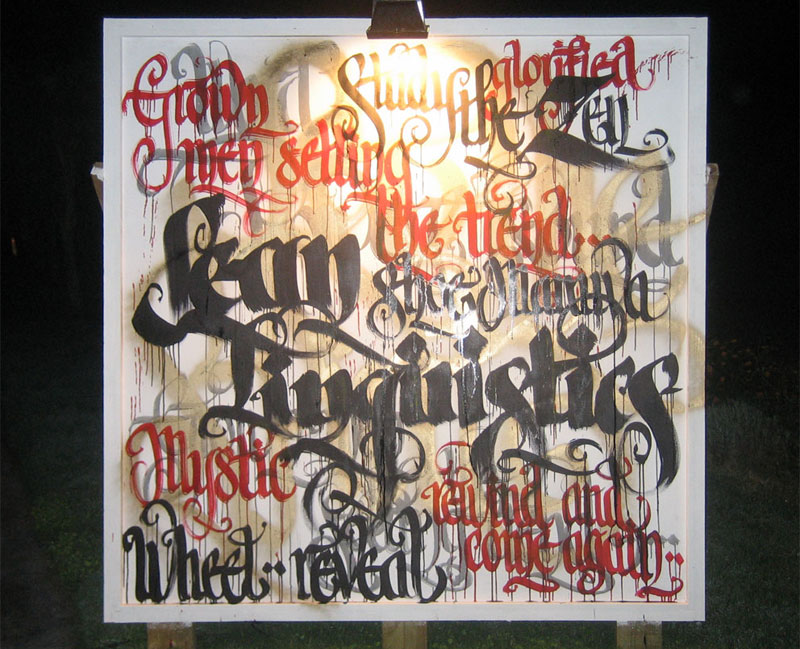 Spray paint and permanent marker ink on wood (± 250 x 250 cm). Painted live at the event Urban in Ibiza, 2009.
The words in the painting are from the track 'Let the Spirit' by Roots Manuva who did a live show next to the painting area.
Special thanks to Inkie, Dizzi, Lazerus and Barbel. Read an Article about the event.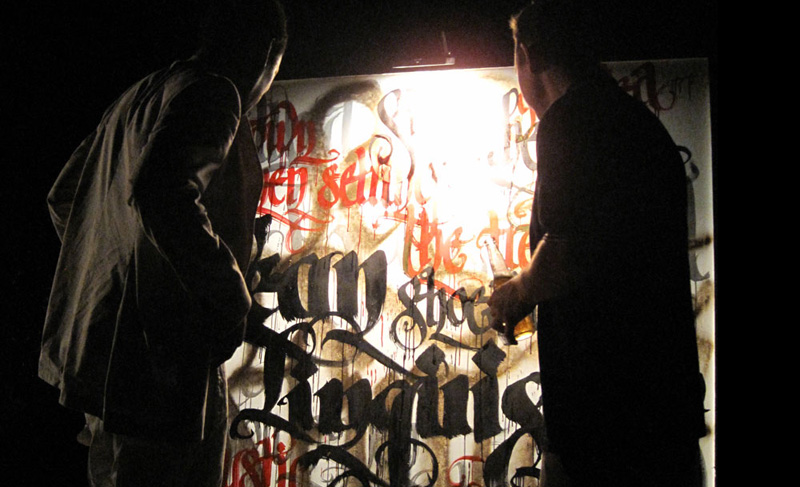 Roots Manuva and Shoe.